Speakers at Transport Planning Day 2019
We had a fantastic line-up of speakers for the event on 20 November at the ICE to celebrate a well attended TP Day. They were:
Afternoon session:
Isobel Pastor, Head of Planning Policy, Housing and Transport at the Department for Transport and
David Waterhouse, Head of Infrastructure at the Ministry of Housing, Communities and Local Government delivered a speech about their Government work on housing and transport.
Matt Winfield, Director of Sustrans London talked about Sustrans' work in London supporting cycling and sustainable transport and positive places for people.
Evening session:
Camilla Ween, Architect and Built Environment Expert
Platinum partner: Richard Sanderson, Head of Transport Planning at Jacobs
Gold partners: Patrick Clarke, UK+Ireland Masterplanning Lead at AECOM and Stuart Croucher, Technical Director at Mott MacDonald
About the speakers
Isobel Pastor, Head of Planning Policy, Housing and Transport at the Department for Transport
Isobel established the Department of Transport's Planning Policy, Housing and Transport team in 2017. The team work in partnership with Ministry for Housing, Communities and Local Government to promote good planning and the integration of housing and transport. The team sits in the Regions, Cities and Devolution Directorate, which aims to put place at the heart of the Department's decision making to support growth and productivity.
Before working on in this area, Isobel led on airspace policy in DfT, and regulatory delivery and employment law in the Department for Business, Energy and Industrial Strategy.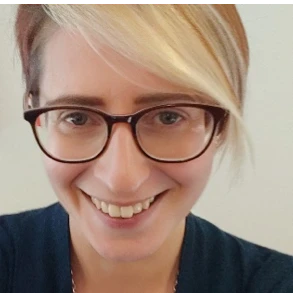 Matt Winfield, Director of Sustrans in London
Matt Winfield is Director of Sustrans in London, leading the charity's work to help create a more liveable city. Sustrans is the charity working with local communities in London to respond to the challenges of population growth, poor air quality, social inclusion and health inequality.
Matt's expertise has shaped projects across the city that improve health and revitalise spaces; from London's Quietways to the proposed Rotherhithe to Canary Wharf Bridge. Under Matt's leadership Sustrans was delighted to be named 'London Transport Consultant of the Year' at the 2018 London Transport Awards.
Prior to Sustrans, Matt worked in Washington DC for the "America Bikes" lobbying coalition.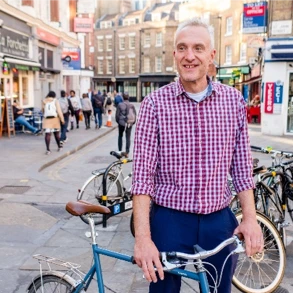 Camilla Ween, Architect and Built Environment Expert
Camilla Ween RIBA, MCIHT, AoU, Harvard Loeb Fellow, is an architect and urbanist working at the intersection of transportation and the urban design. Camilla works on city growth, the integration of public transport and the creation of humane urban cities that are socially equitable and environmentally friendly. She seeks opportunities that arise as a consequence of interventions to overcome barriers and widen social benefits. She works in Africa, Central and South America and Asia; recently for the Foreign and Commonwealth Office Future Cities Programme in Malaysia.
She is a Harvard University Loeb Fellow, member of the RIBA, Chartered institution of Highways and Transportation and the Academy of Urbanism. She is a Design Council CABE Built Environment Expert, a member of Ebbsfleet Design Forum and Committee Member of the UN Urban Economy Forum. In the past Camilla worked for Transport for London, advising the London mayors on the integration of land use development and transport.
She has written several books and articles on global sustainability and how society is impacting the environment, identifying good sustainable practice. Her book Future Cities looks at challenges and solutions for future megacities. She has also written about development in South America, co-authoring Real Estate and Development in South America and is currently writing the companion volume on Central America and the Caribbean. She regularly contributes articles on transport and urbanism.
She is a regular lecturer at international universities and conferences, Chair of Spacelink Learning Foundation and Past President of Women in Transport.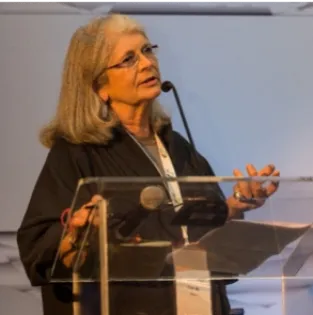 At the evening session, TPS hosted an awards ceremony where Stephen Joseph OBE, transport policy consultant and Chair of the People's Award judges revealed the winners of the People's Award, which highlights what transport planners should look to in developing local schemes.
The winner of the Transport for New Homes award recognising non-car dependent new housing was also announced at the awards ceremony.