Transport for New Homes
This was the first ever Transport for New Home Award which culminated at our Transport Planning Day event, held on 20th November at the Institution of Civil Engineers.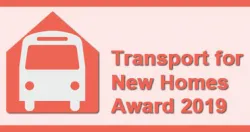 This is was presented alongside our People's Award.
The Transport for New Homes Award aimed to recognise recent housing developments which have been located and designed so that residents do not need cars to live a full life.
Members of the public, as well as professionals and housing developers, were asked to nominate recent UK developments of more than 500 homes with features including:
The right location for sustainable transport links

Attractive public transport

Good walking and cycling routes, within and in and out of the development

A pleasant public realm that isn't dominated by car parking

Shops and services close to hand
Shortlist of five announced
The shortlist for the Transport for New Homes Award 2019 was announced at a House of Commons reception hosted by Lillian Greenwood MP, Chair of the Transport Select Committee, on 23 October. They were:
Bath Riverside (Bath)

Kidbrooke Village (South East London)

Kilnwood Vale Phase 1 and 2 (Crawley, West Sussex)

Poundbury (Dorset)

Royal Arsenal Riverside (South East London)
Find out more about the shortlisted developments
The winners of the inaugural Transport for New Homes Award went to


Bath Riverside (Somerset)

and

Royal Arsenal Riverside (Woolwich, London)

.
About Bath Riverside
Bath Riverside, built by Crest Nicholson on the site of a disused gasworks in the centre of Bath, has contributed substantially to public transport improvements in the wider area and to new local pedestrian links.
Every Bath Riverside household also receives a free one-month bus pass offer, as well as free car club membership and a £100 cycle voucher.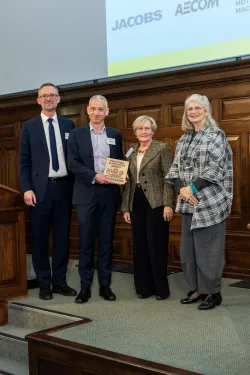 About Royal Arsenal Riverside
Royal Arsenal Riverside is a large regeneration project in Woolwich, south east London, being undertaken by Berkeley Homes (East Thames). Once completed it will have over 5,000 homes and the new Crossrail Woolwich station on site. The award recognises the efforts of the development to encourage walking and reduce the need to travel by car.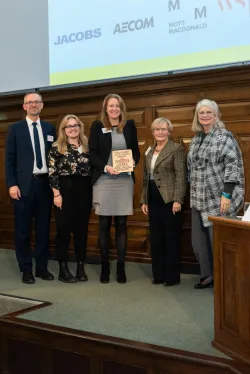 The Transport for New Homes Judges also gave highly commended
praise to the

Poundbury project in Dorset

.


About Poundbury
An urban extension to the Dorset county town of Dorchester, for creating a walkable and pleasant greenfield urban extension with a range of small and large shops, many community facilities and employment for over 2,000 people.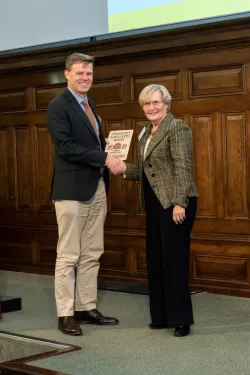 For more information about the Transport for New Homes award, head over to their website.
The Transport for New Homes Award was part of the programme led by the Transport Planning Society with support from Jacobs, AECOM, Mott MacDonald, Arup, WSP, PBA, now part of Stantec and Steer. It culminated in the Transport Planning Day (20 November 2019).
Winners were announced at Transport Planning Day 2019 on the 20th November at The Institution of Civil Engineers.
Find out about the Transport for New Homes Award Winners
Read more about Transport Planning Day 2019
Find out more about Transport for New Homes